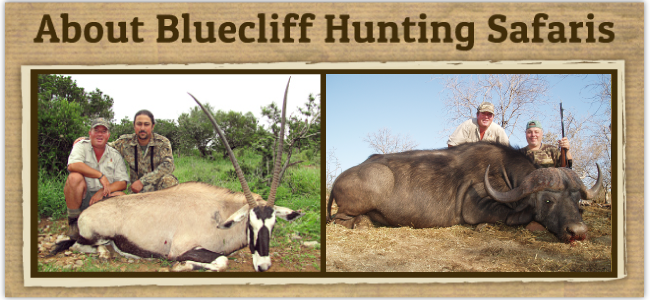 Welcome to Bluecliff Safaris
Bluecliff Hunting Safaris is owned and operated by professional hunter/outfitter Kobus Hayward and Madelein Hayward.
The base camp with its luxury lodge accommodation is situated just 45 minutes away from the airport and golden beaches of the friendly Eastern Cape city of Port Elizabeth.
Non-hunters benefit from the proximity of great game reserves like the Addo Elephant National Park, Schotia Safaris, Port Elizabeth and the Garden Route.
After the hunting, Kobus and Madelein encourage guests to enjoy a bit more of South Africa's beautiful scenery.  They can arrange a homeward itinerary that takes in the famous Garden Route and beautiful Cape Town.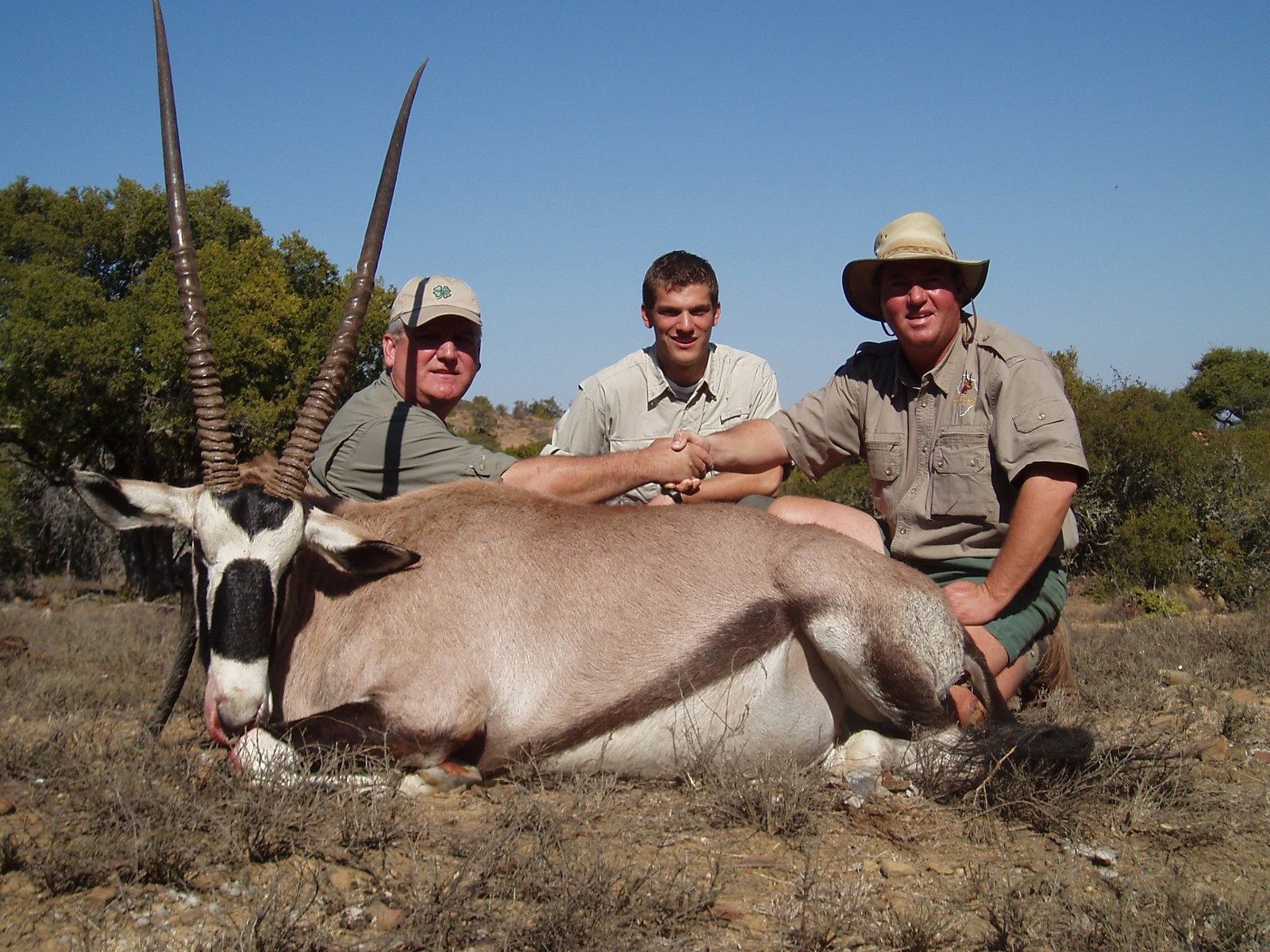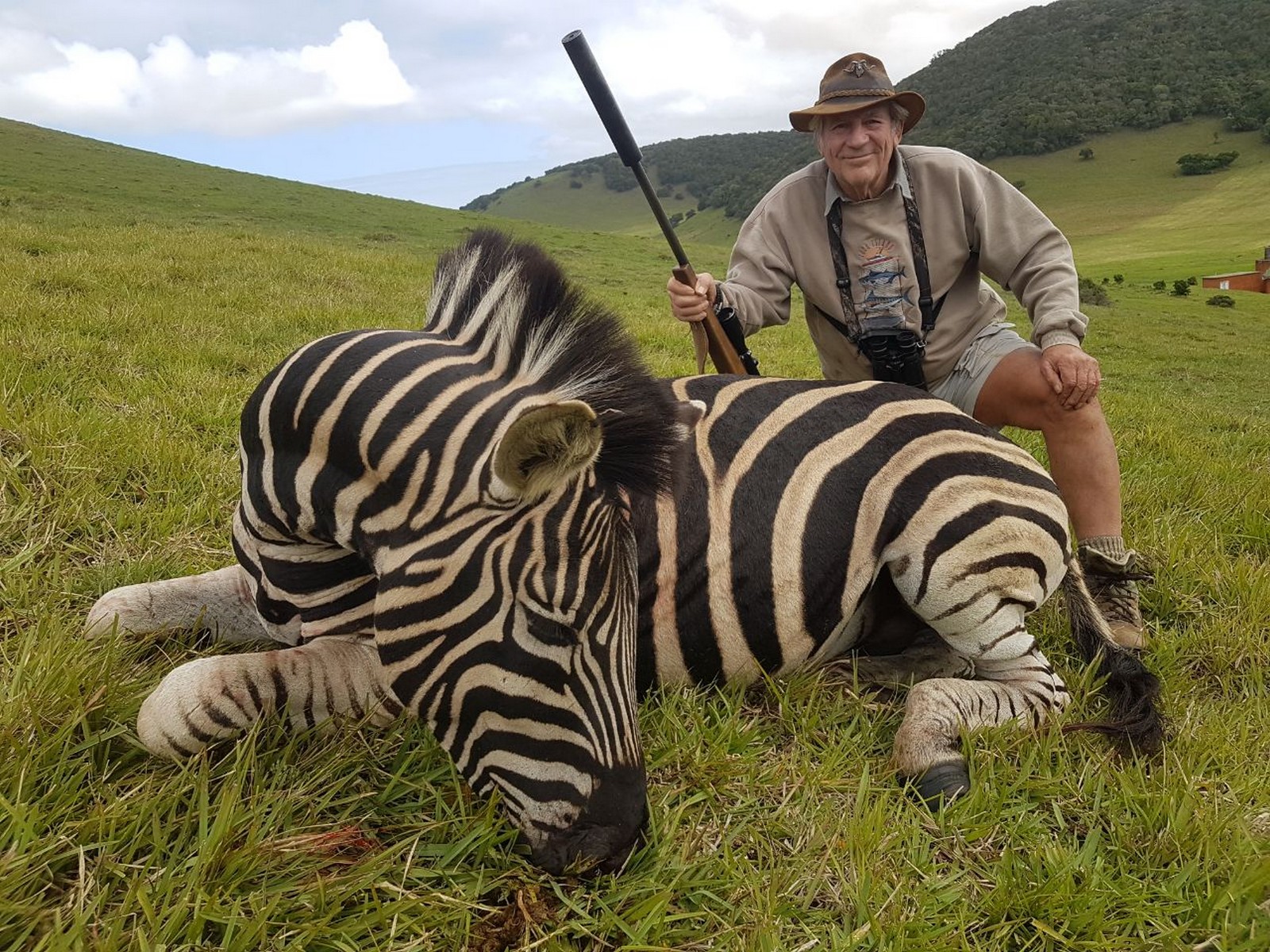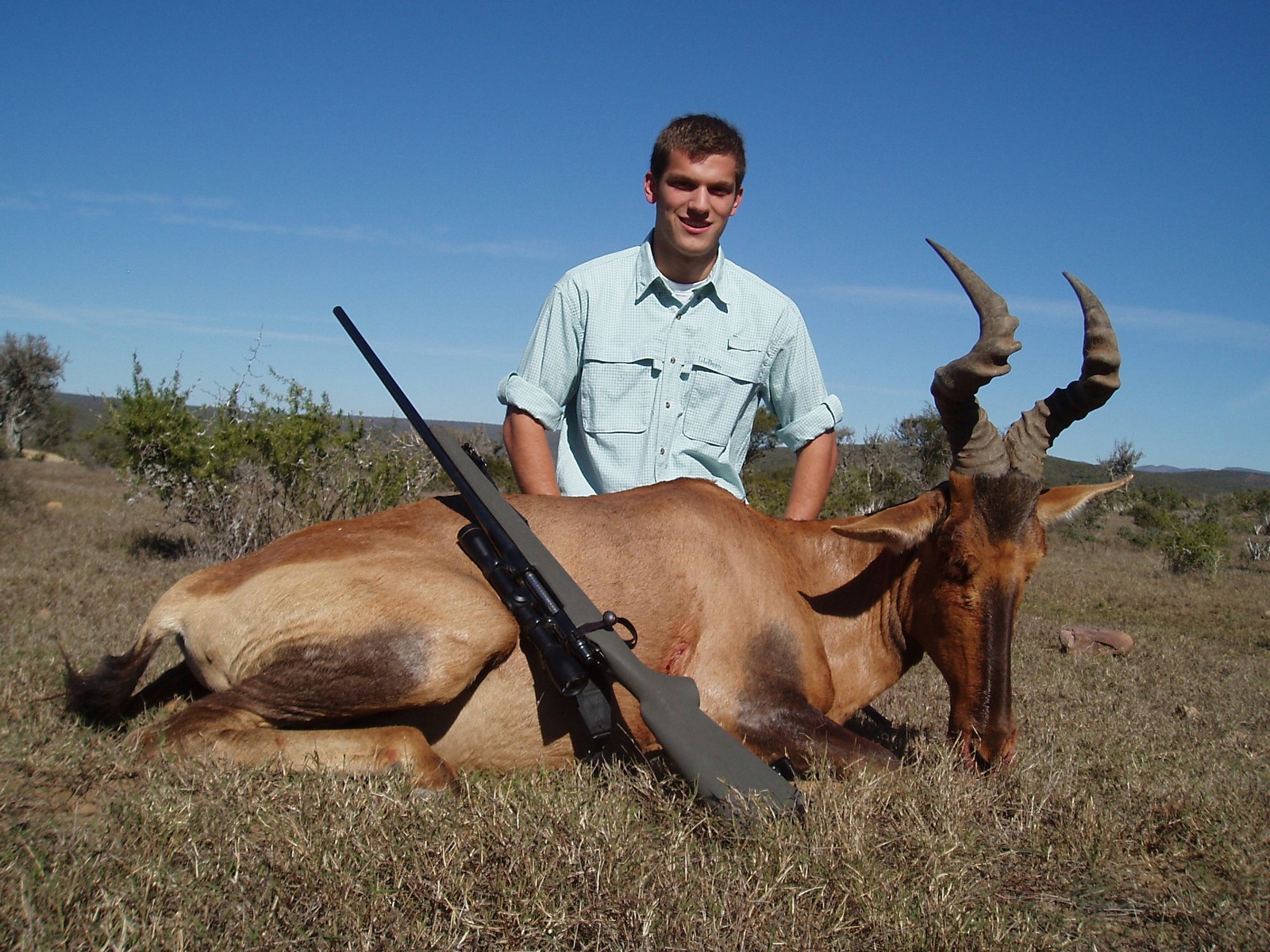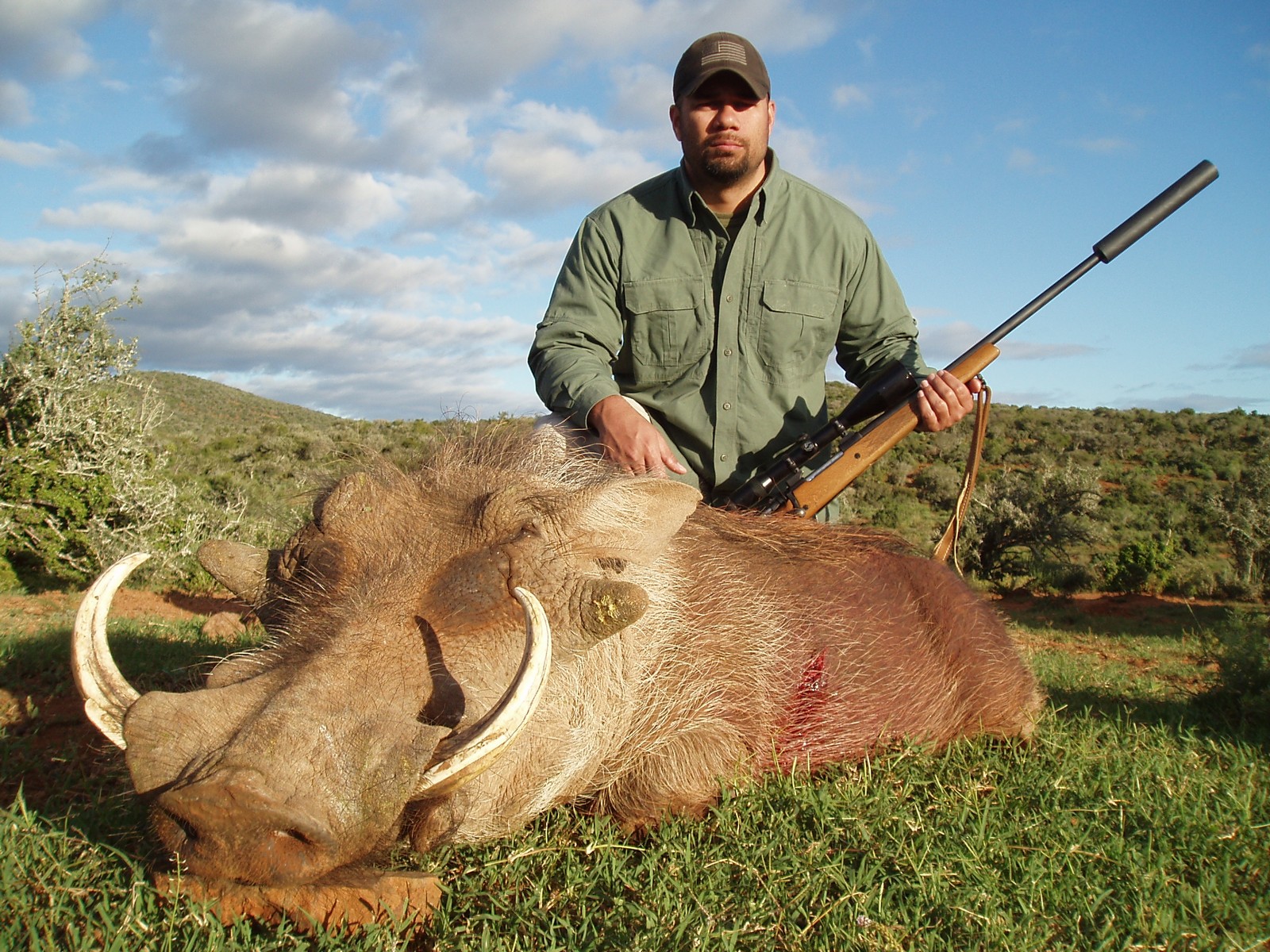 Personal Profile:
Kobus Hayward
Kobus was born in Stellenbosch, South Africa in 1968. His passion for wildlife, the environment and hunting began when his grandfather gave him a rifle as a birthday present. It was with this rifle that he shot his first springbuck at the age of 7.
During his childhood he spent every spare moment hunting, exploring and learning the ways of the wild. After finishing high school and two years compulsory military service in the South African Defence Force, he successfully completed a diploma in Marketing and Sales Management. Finally, he was able to fulfill his lifelong dream – not only to qualify as a Professional Hunter, but also to share his passion with hunters around the world.
It was during the time that he worked for anotheroutfitter that he met his wife Madelein, who was studying Travel and Tourism. What an excellent partnership to start a business of their own! Today, Kobus and Madelein personally run their own safari operation, Bluecliff Safaris.
They have a well-established reputation internationally for high standards of service, cuisine and facilities. Kobus is a very serious and dedicated hunter, who has a deep respect for game and nature. His strong commitment towards game management and conservation ensures high quality trophies year after year. He selects only that specific trophy for his client that he would put in his personal trophy room. He is a member of the Professional Hunters' Association of South Africa, Wildlife Ranching South Africa, Eastern Cape Game Management Association and Safari Club International.
Kobus is also serious about the social side of the hunt and over the years has developed good friendships with many of his clients as they share together the magic that is Africa.
Kobus considers himself extremely blessed to have had the opportunity to make his hobby his profession. This is apparent in the passion and dedication he brings to the hunting arena.
book your dream hunt
If you have a hunting dream, we would like to hear about it.
Our aim is to assist you to enjoy the ultimate African hunting experience